I am looking for exceptional lawyers under 35 years of age to apply to become beta testers of my online personal development program.
The Legal Evolution Group is looking for no more than 9 lawyers to form our first training cohort. This course is a distillation of thousands of hours of research, and I want to expose it to a select small group before going public. It is a one-time opportunity that will never be offered again.
If you are selected, I can promise:
Personalized attention in a select small group.
A vetted cohort admitted by application only.
Direct involvement Ross Hostetter, who will personally lead the group.
An opportunity to have a creative role in a foundational training for Millennial Attorneys.
Reduced pricing.
Exclusive knowledge yet to go public.
If you are a lawyer under 35 years old who wants to step out onto the leading edge and is interested in being among the first, consider joining us. 
I'm Interested
This is not group therapy, private coaching, or a typical, boring CLE course. It's a training for high-potential individuals who are willing to be challenged by new ideas, and who enjoy a fast-paced intellectual environment. The course is aimed at people with a post-graduate level of cognition, but will be sequenced in such a way that our journey should be easy and fun. We will be applying for CLE credits where appropriate, but you should not expect this to be a continuation of the same stuff you learned in law school.
We will provide you with an elite toolkit of unique insights, useful information, and advanced concepts as we explore the following topics:
How to rapidly become an expert in any area;

How to start and maintain a process of personal development to avoid being outpaced by your clients and left behind in a changing world;

The development of a personal law of ethics that distinguishes you from the crowd;

How to obtain the private knowledge that is the key to attracting and holding great clients;

Knowing what you want and getting what you want out of life from the strong foundation that the law provides;

How to see and successfully interact with people holding mindsets and values different than your own;

How to shift career direction while avoiding common mistakes;

What to expect if you chose to become a leader and embrace a mission-centered life;

The development of construct-awareness, and how to use it to influence people in positive ways;

How to create a work-context that allows you to become the person you are meant to be;

How to nurture and sustain great relationships at home despite the stresses of your career.  
About the Course Leader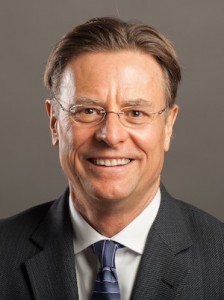 Your course will be led by Ross Hostetter, named one of the top lawyers in Dallas, and a four-time Texas Super Lawyer.  Ross has trained over a thousand lawyers in his career.
Yet, much of the value will come from being an insider within a cohort of people like yourself, who want to learn how to get better at becoming better. The format builds a personal network that will serve you throughout your entire career.  
We know that your time is valuable.  We have designed the course to produce maximum results for every hour invested.  Our focus is on short, intensive bursts of quality information twice a month, with time to assimilate and go deeper if you want.  The interactive discussion and case study format will provide insight into live problems, and lead to owning the material at a level where you could teach it yourself.   
Date: Course starts September 5th, 2017. Enrollment closes August 15th, 2017
Cost: Full price course is $360 per month. This one time only offer will be discounted to only $120 per month. 
Course length: 9 consecutive months with the option to opt out after 3 months if you decide this is not for you. After that, we're in it to win it!
Time Commitment: Minimum of 1 hour per week.
Course Format: 2 live calls per month plus self-paced online course content exclusively for enrolled members. Case study format based on live problems presented by the group.
Please note that for the success of the group as a whole, absolute confidentiality is required from each participant. 
If you are a millennial lawyer who wants to step out onto the leading edge and is interested in being among the first, please fill out the form below and start the application process.
Based on the limited availability of spaces in this course, all participants will be chosen after an application and interview process. After we receive your application, you will be sent a survey and invitation for a private 20 minute call. When filling out your application, we encourage you to provide your personal email, to avoid spam filters and protect confidentiality.