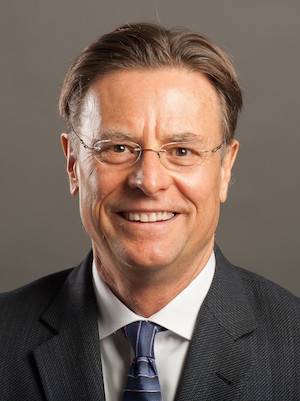 Ross Hostetter, Esq.
Ross brings over 30 years of experience in conflict resolution, coaching, legal work, spiritual development, teaching, and communication to the professionals that he serves. He has conducted over 4,000 mediations, with his current practice focused on the resolution of complex disputes. His coaching and consulting practice uses disorienting dilemmas as a springboard to create new possibilities for his clients.
As a lawyer, Ross serves people and entities who are helping to create a new future by regenerating land, people and communities.
He is an experienced teacher, having designed and conducted numerous multi-day training courses for trial lawyers throughout the United States and Canada. Ross has been recognized by D Magazine as one of the best lawyers in Dallas, and has been named a "Texas Super Lawyer" four times by Texas Monthly Magazine. In addition, he has conducted in-house consulting and training for such clients as the Federal Reserve Bank, the FDIC, Chevron Corporation, the Texas College of Advanced Judicial Studies, and a variety of national and local law firms.  He has been featured as a speaker at the international conference of the Society of Professionals in Dispute Resolution, and at dozens of professional association meetings and conferences. Before becoming a mediator, he was co-founder of an AV rated firm involved in a general trial practice in Dallas. He is the author of an award winning novel, Keepers of the Field.
Contact: ross@rosshostetter.com
---
Resource Team
Susan Cannon, PhD 
Susan Cannon, PhD is a certified Integral Master Coach and a partner at Vollett Executive Coaching, bringing clients 30+ years of experience as a corporate executive, global change agent, engineer, and scholar-practitioner.  She is currently a founding faculty of The Shift Leadership Academy and an adjunct professor of Organizational Development and Leadership at Fielding Graduate University.
Recognized as a pioneer in women's leadership development, her acclaimed 2016 book The Way of The Mysterial Woman: Upgrading How You Live, Love, and Lead was distilled from over 12 years' experience designing and delivering transformative university certificate programs with co-author Suzanne Anderson.
She is a contributing author to the International Leadership Association's 2015 book Leadership 2050: Critical Challenges, Key Contexts, and Emerging Trends. During her 1990's doctoral research on future scenarios for the U.S. in 2020, she identified two high leverage factors critical to a positive future: business and women leaders. Dr. Cannon has continued to explore adult and organizational development, as well as the role of business as a transformative enterprise for creating a positive future.
Dr. Cannon won Association of Washington Business awards on behalf of her organization in Environmental Excellence, Innovations in Workplace Improvement and Job Training, while serving as a vice president of strategic planning and development in one of the leading companies in the demolition and remediation industry. As an engineer and manager in the defense and semiconductor industries she was awarded a patent for SIPONT, a semiconductor passivation film.
Dr. Cannon's work with large-scale system transformation began in the Perestroika era of the Cold War as she collaborated with Aeroflot Airlines in a charter flight enterprise, operating Soviet aircraft between Alaska and the militarily closed Soviet Far East, coordinating historic business-political-humanitarian missions with the governors of the Primoriye, Khabarovsk, and Sakhalin regions.
Dr. Cannon has a B.S. in Engineering Physics from Texas Tech University, an M.S. in Chemical Engineering from Purdue University, and a Ph.D. in Integral Studies with a concentration in Transformative Learning and Change in Human Systems from the California Institute of Integral Studies. She previously served as an associate professor of management at Antioch University Seattle, and an adjunct professor with the Bainbridge Graduate Institute at Pinchot University, in the first accredited MBA program in sustainable business.
Steve McIntosh, J.D.
Consulting Philosopher and Ethicist 
Steve McIntosh, J.D. is an acclaimed philosopher and an experienced lawyer. He began his career as an attorney with Pillsbury, Madison & Sutro (California's largest firm) and then served as General Counsel for Celestial Seasonings Tea Company. In 1995 he left his law practice to found the successful consumer products company, Now & Zen, Inc. Then in 2005 he began a third career as an author, publishing three influential books: Integral Consciousness and the Future of Evolution—How the Integral Worldview Is Transforming Politics, Culture and Spirituality (Paragon House 2007), Evolution's Purpose—An Integral Interpretation of the Scientific Story of Our Origins (SelectBooks 2012), and The Presence of the Infinite—The Spiritual Experience of Beauty, Truth, & Goodness (Quest 2015).
In connection with his philosophical writing, Steve currently works as president and co-founder of the non-partisan political think tank, The Institute for Cultural Evolution. His innovative political thinking has recently been featured on NPR, The Daily Beast, The National Journal, and in a wide variety of other media. He is also the author of numerous influential political articles, including "Depolarizing the American Mind," and "Why Centrism Fails."
Steve is an honors graduate of the University of Virginia Law School, where he served as articles editor of the Virginia Law Review. He is also a graduate of the University of Southern California Business School, where he received the Entrepreneur Program's Best Business Plan Award. He now lives in Boulder, Colorado with his wife and two sons. For more on his work visit:
www.culturalevolution.org
and
www.stevemcintosh.com
.
Charles Crutchfield
Charles Crutchfield has more than twenty-five years' experience leading and supporting change efforts across a wide range of industries and business sectors.  In consulting with organizations he focuses on improving business results through enhanced interpersonal interaction, decision facilitation, and organizational alignment. His experience includes leadership development and culture-change programs, turn-around projects for multi-million-dollar web and software implementations, management of a major corporate web presence, and the development and delivery of training programs in diverse environments.  His work history encompasses more than fifteen years of consulting work and thirteen years in high-tech business, along with thirty years in the martial arts and twenty years of practice in transformational leadership and development approaches.
Charles has worked with clients at all levels in the high-tech, petrochemical, heavy industry, aerospace, and financial sectors – as well as leading think tanks including the Integral Institute and the Spiral Dynamics Group.
He has a BA in Foreign Affairs and Oriental Languages from the University of Virginia, has done extensive graduate-level study in Business and Psychology, and holds sixth degree black belt rank and master's teaching certification in Dotokushinji Karate, as well as black or brown belt rank in several other martial arts.
Joe Somodi
From Goldman Sachs to CEO of a video production company in the Big Apple, Joe Somodi is no stranger to stress, long billable hours, and making it big. He brushed shoulders often with many of Manhattan's famous and corporate elite to run an award-winning video company for 15 years whose mission was to help build better brands and inspire people to action.
During his rise to success, a life-changing moment caught him off guard when a back spasm caused him to collapse to his knees in Time Square at the age of 32.  With no life skills to cope with the physical pain, he sought the guidance of yoga and it's vast teachings to help him learn how to heal his body and mind.  This decade long struggle with lower back pain allowed him to embody the wisdom of yoga so he could share his journey and lessons through mediation, deep breathing, physical movement and beyond.
Joe is certified multiple times over as a coach, yoga teacher and healer.  His online meditation challenge has helped hundreds cultivate a consistent daily practice. He has over 1,500 hours of classroom teaching and has helped hundreds of students one-on-one gain deeper insights and 20/20 clarity.  This is not a one size fits all world, so he guides individuals through his premiere Lifestyle Concierge Program which gives students customized practices to help take them steps closer to personal freedom and fulfillment.